See on Scoop.it – Serre Chevalier ski resort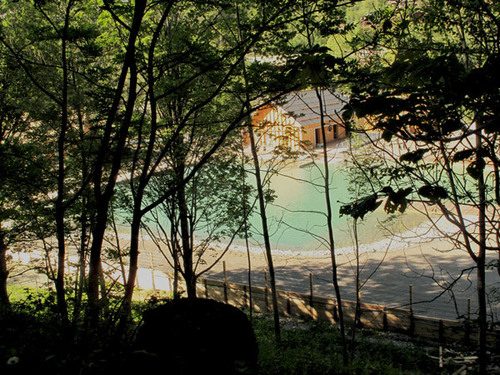 The success of the biological swimming
This is the fifth basin built in France. One's already known that of Combloux facing Mont Blanc, La Chapelle St Saviour (71), Mont-pres-Chambord (41) and Marsac (23).
This new concept can contribute to development of touristic lakes while maintaining the environment. Popular today also for private pools, swimming becomes biological
In fact a biological swimming, what does it change?
The feeling that the lake belongs to nature. Pure water that does not sting the eyes and does not damage the skin. A guarantee not to use any chemical. Consideration of existing rivers, the basin is powered by a drilling. A garden of plants useful to our well being. The pleasure of bathing in fresh water such as natural lakes
This lake exists now in Serre Chevalier Vallée with the help of the Department and
the Region. The development of the greenway between Briancon and Casset, will be long the lake. All of these arrangements perpetuate the willingness to invest in infrastructures friendly to environment