See on Scoop.it – Serre Chevalier ski resort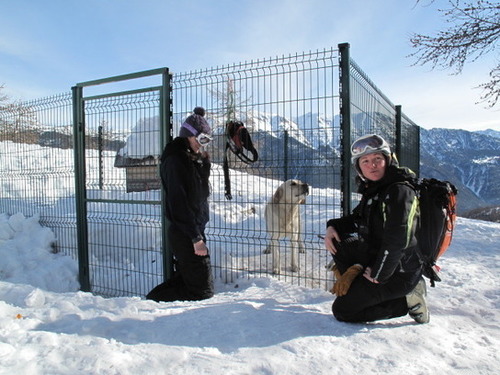 Serre Chevalier's insight:
A discovery of the ski area workers with our "peddlers", register for free for an unusual tour with les Cols'porteurs !
Over the centuries, the Peddler, roamed the roads in France and even in Europe to sell the merchandise (tools, spices or books) he was carrying in his ball. His route from village to village, allowed him to convey new ideas.
Today, the "Cols'Porteur" of Serre Chevalier goes from piste to piste, linking the Valley and the visitor whom he explains the jobs on the ski area:
How does a weather station work? How do we know snow depth, snow structure?
Meet the ski patrol … and the dogs for avalanche search dog…
All about the backstage grooming: how does a grooming machine work ? Get into the cockpit. Meet the mechanics who maintain, repair these amazing machines as powerful than fragile.
Who is the "driver" of a chairlift, what consists in his job? A high speed chairlift: how does it work ?
Questions and answers will be given by the "cols'porteurs" on the ski area of Serre Chevalier.
Discover the ski area of Serre Chevalier as you have never seen it before. A must visit during your stay!
Eevery day 1 hour 30 tours
Booking / information from the ski area : +33 (0)4 92 25 55 00 or on sales desks
Booking at least 24 hours in advance. Starts possible from Briançon, Chantemerle, Villeneuve and Le Monêtier.
http://www.serre-chevalier.com/en/winter/ski-area/ski-a-different-way/the-cols-porteurs/