See on Scoop.it – Serre Chevalier ski resort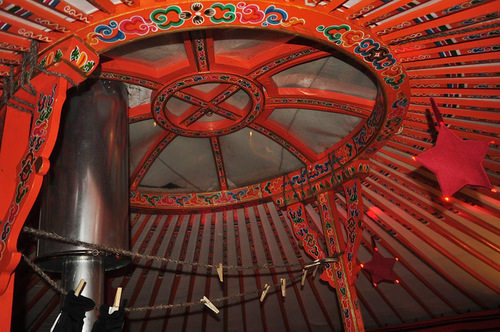 Serre Chevalier's insight:
The Tourist Office staff has tested for you: snowshoeing and dinner in the yurt with Altai Serre Chevalier in the Hautes Alpes
We are 9, ready for an expedition with snowshoes. Finally, it's the feeling we have when we put on ski pants, tighted our hiking shoes … we are ready.
It is about 7:30pm, Rachel & Katia wait for us. Good mood and smiles, as always, they help us to put on our snow shoes …. en route for the experience!
After a 30'ride, we arrive in a marvellous place, almost magical. I look at the sky, thinking that there are more stars in Serre Chevalier than anywhere else! The ambient is probably the reason 🙂
It is time to enter the right foot in the yurt (that's the tradition), the woodsmoke blends with smells of mulled wine based on stove. A feeling of well being and serenity overwhelmed me. Candlelights display our shadows on the yurt's hangings.
After the apéritif, we enjoy a fantastic cheese fondue prepared by Katia and Rachel.
Well…. I do not want to reveal all the surprises to experience, but be sure to have a great evening and an unforgettable moment in Serre Chevalier
M.M.
Pictures : Anton A.
Altaï – Katia et rachel : http://www.altai-serrechevalier.com
+ 33 (0)6 49 95 91 92
contact@altai-serrechevalier.com