See on Scoop.it – Serre Chevalier ski resort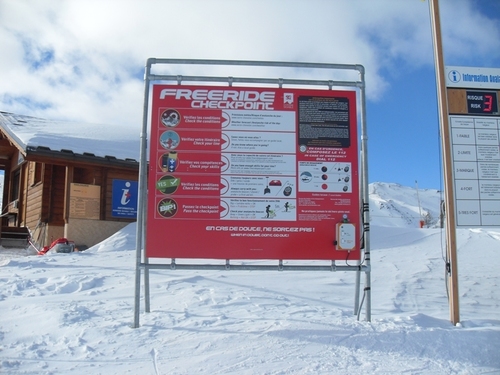 Serre Chevalier's insight:
A device for seaching Avalanche Victims, also known by its acronym ARVA or DVA (Avalanche Victims sensor) is an electronic device which transmits a radio signal and useful to locate somebody buried under a snow avalanche.
Search for avalanche victims with a DVA demand proper training, and requires regular practice. Stress conditions to research companions buried, the difficulty to move in the slope and snow, as well as the potential risks of another avalanche are all factors that make this research difficult, if not impossible for anyone untrained . Beyond a quarter of an hour spent in the snow (90% survival), the chances of finding survivors decrease very quickly.
It is therefore important to emphasize training and regular exercise research with DVA for anyone wishing to indulge in the joys of mountain snow sports such as skiing, hiking or skiing off piste or snowshoeing.
L'Arva d'or: activity for children – free
Every Thursday during winter school holidays – before the torchlight on the snow front of Monêtier – Lots to find !
Snow and Security: Apointment on top of Arva Park – Bachas chairlift summit
Every Sunday from 12:00 to 14:00 (during school holidays)
Theory: Introduction of materials, risks, safety precautions …
Proof: Exercise avalanche search, using a DVA, presence of avalanche dogs…
Practice: Have fun! Find hidden tags thanks to DVA at your disposal.
And do not forget to test your device: 6 freeride checkpoints are available on strategic locations to allow you to control your device